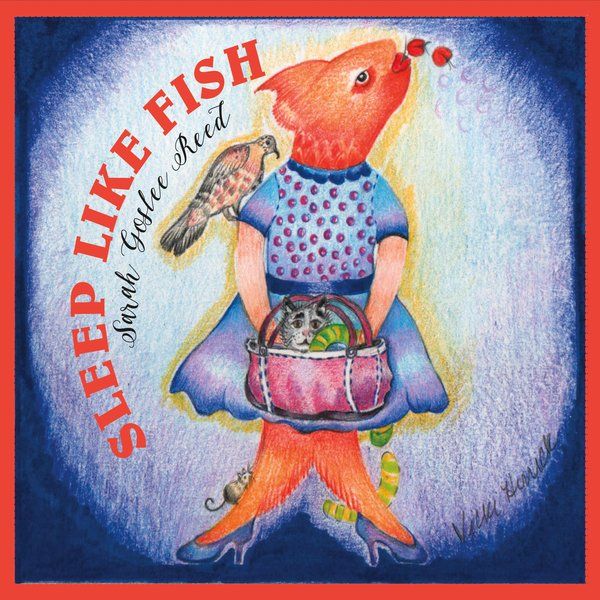 Sleep Like Fish
New in 2017!  These songs are ones I sang to my kids, and now to my grandkids.  A few classic cover tunes, and several newly written songs, as well as a few refreshed originals from previous recordings.  These are love songs, lullabies, and more.  This CD features a song written at Camp Ned in Colorado in 2016.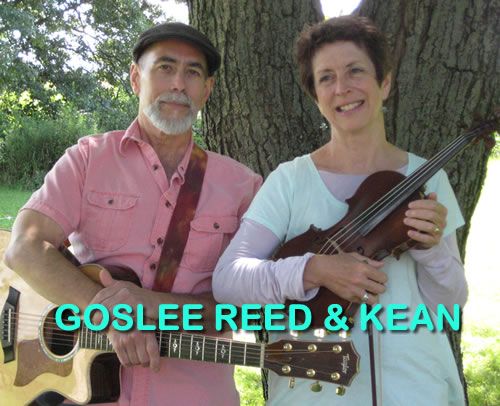 Goslee Reed & Kean
Recorded in Quarry Chapel, a quaint stone chapel in Gambier, Ohio.  All original tunes by Kerry and myself, with a fiddle tune bonus!!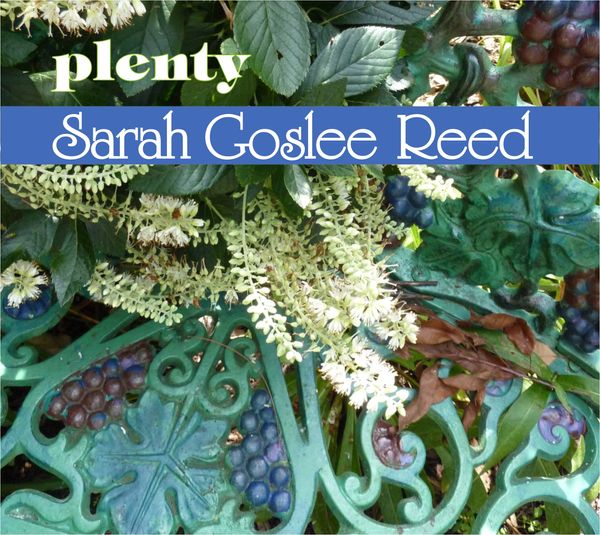 PLENTY
 These songs could be called my take on our economic times, but more importantly address the differences between needs and wants that confuse us and throw our lives into chaos.   One of these songs, "All Living Things", was written by a group of first graders - such wisdom and sensibility in their words!  Another is about the planting of some 7,000 trees in a local arboretum.  What could be better than to plant a tree?  
But the song that is most special is one I wrote in response to the loss of a dear friend's grandson.   Dedicated to Wesley Garrett and his loving family, a portion of each sale goes to the Wesley Garrett Memorial Fund at Black River Middle School in Sullivan, Ohio to support children's mental health programs.  There was an emptiness in Wes that no one knew was there until it was too late to fill it.  May the song "The Hole in His Heart", as well as another called "The Piano", remind us to get close to each other, to talk, to love, to distinguish wants from needs, and to recognize the plenty that we all have.  
New at CDBaby!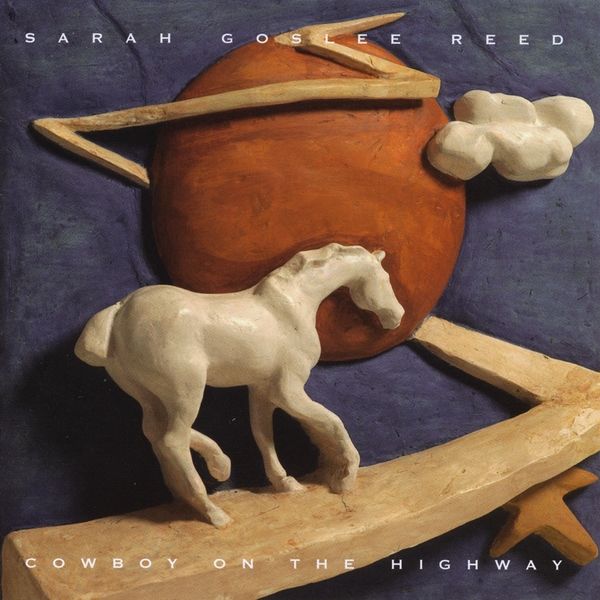 Cowboy on the Highway
Now available on cdbaby! This is Sarah's second CD full of original music, including several award winning songs such as Ring Around the Moon and Love is Like Sand. It also features her dad on bassoon on the favorite Timing.
Buy this CD at CD Baby
_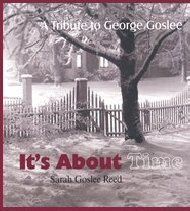 It's About Time
With a rich voice that sings about flashing fireflies, laughing children, and a glowing moon, It's About Time will take you to another place and time. With one foot in science and nature and the other firmly planted in melody and rhyme, Sarah's songs result in a mastery of the vocabulary of American folk music. This CD proves that "insightful artists aren't always distant figures in far-off cities. Sometimes they live next door." Special touches include George Goslee's bassoon and Meredith, Sarah's daughter, as a singer/songwriter and on clarinet. Guest appearances by Lisa Biales and Celeste Friedman.
Buy this CD at CD Baby
_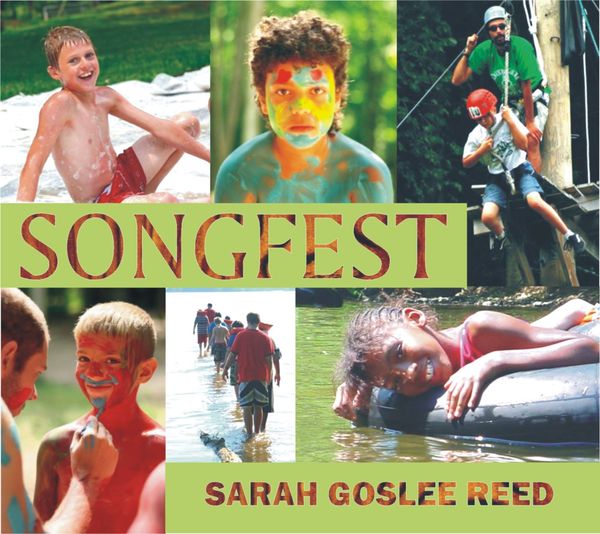 Songfest
Celebrate 35 years of Camp Nuhop with this CD of all the songs sung at the end of camp week. Songfest includes such favorites as The Old Camp Shirt and its partner song, The Old Blue Suit, as well as Katydid Waltz and Magic Pockets, The Circle Game and You've Got A Friend.
Sarah's site
Order by emailing me directly sarah@sarahgosleereeed.com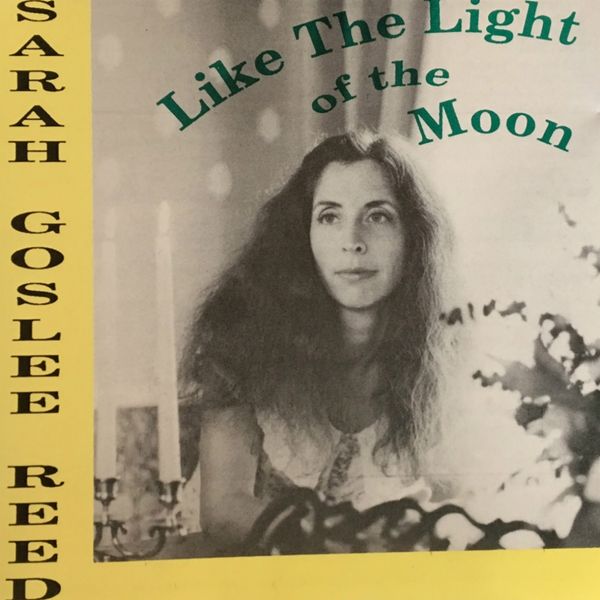 Like the Light of the Moon
Sarah's first solo CD, this features George Goslee on bassoon in the title cut (which also appears on her latest CD, It's About Time. To order this CD, please email her directly at sarah@sarahgosleereed.com

Pocket Full of Lizards
Pocket Full of Lizards - the favorite of families and teachers! 
CD Baby
<iframe title="Store Widget" frameborder="0" scrolling="no" width="100%" height="575" src="http://www.cdbaby.com/widgets/store/store.aspx?id=uSICPOQ4FzXiA0KGZcspyw%3d%3d&type=ByCustomer&c1=0x4A180F&c2=0xD6D6D6&c3=0xFFA737&c4=0x9B1F1C&c5=0xFF6D3C&c6=0x94E9FE&c7=0xFFFFFF"></iframe>
Plant a Little Seed
This Prairie Orchid CD features the well-known Nursery Rhyme Medley and This Little Piggy, the ever popular Use A Napkin Not Your Mom, as well as a song about Annie Oakley. Order http://www.cdbaby.com/cd/prairieorchid3

New Day
This CD features Sarah and Lisa's favorite songs of their first 10 years together. It includes Come Take a Trip in My Airship, and the well-known Man Gave Names to All the Animals. Order http://www.cdbaby.com/cd/prairieorchid2